Sunday wander
This is the view from one of the coffee paddocks.
Looking south east: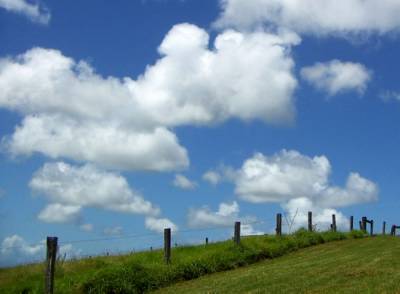 And (three shots stitched together by Adobe PhotoDeluxe 3.0) looking north:

The creek runs along this valley from left to right, and is further away than it appears in this photo. Below the level of the front trees on the left (a neighbour's feral bush area, mostly populated by camphor laurel trees - actually my favourite tree, but also a weed) the valley drops away steeply. It takes me 20 to 30 minutes huffing and puffing to get back up this hill. I'm not going anywhere near the creek over summer anyway: long grass + snakes = coward.